Ever looked at a famous profile on social media and thought you'll never get as many followers as them because you can't pay for ads as they probably do? Well, what if they don't do ads at all? Is it even possible to grow your social media audience to staggering heights only through organic methods? We invited Jenny Fowler, the director of social media strategy at MIT, to talk to us about how we can grow our social media community without a budget.
Here's a summary of the chat.
Guest: Jenny Fowler
Topic: Growing Your Social Media Audience Organically
Format: Eight questions directed at the guest. Everyone's welcome to share.
Q1: Can you have a social media strategy without any ad spending?
We don't often realize this, but it's possible to have a successful social media strategy without splurging on ads.
Though you don't have to spend money, you may have to spend some time getting to know your audience and the community you want to built. From the basics like their geographical spread, to more in-depth knowledge such as their priorities and interests. What's more, once you're confident you know your audience, focus on developing content that resonates with them. A no-paid strategy is developing material that your audience needs.
As Rachel so well pointed out, so many nonprofits develop social media strategies without spending money. Instead, be bold and engage with other users on social media. It takes a bit longer, but it also gives you a more long-term audience. Ask for feedback and suggestions, share your expertise and offer to help. The essence of social media lies in mutual give and take.
Q2: Do you think that a no-paid ads strategy will work for everyone?
Our guest thinks it can. And she explained why, too: every social media channel we know today started with community in mind. People wanted to interact and learn from each other. If you can focus on sharing and community values, you won't need a paid ad strategy. What's more, your followers will also be people who genuinely want to hear from you.
That said, it's also important to acknowledge your goals. As John reminded us, even though a no-ads strategy works just as well as a paid ad strategy, the results vastly vary. If you're looking for higher results in the short term, you might need an advertisement strategy. Who's to say, sometimes, you might be running one or two seasonal campaigns that benefit from ads, even though your overall social media strategy doesn't include ads.
Find out what works for you and roll with that.
And if you'd like to learn more about building a strategy, check out Madalyn's article.
Q3: What are some ways to grow your organic traffic on social media?
Here are a few things to make sure about your content:
It's relevant to your current and target audience
You've optimized each piece of content to the social channel you're posting on
It's authentic and genuinely helpful to your audience
Those three elements can help you stand out from the rest of the competition. It's a way to show your audience that you care about them.
As Jim succinctly pointed out, social media is all about engaging with your audience. And if you don't get involved in conversations and be a social being, you can't expect to go too far. Besides, no one likes a broadcasting machine.
Q4: What data do you need to grow your organic reach?
If you've been following #TwitterSmarter for a while, you'll know that engagements are the top success metric we talk about. Especially for organic growth.
As Jenny outlined, likes and shares (including retweets) are your two main modes of engagement. While likes indicate a positive response, shares and retweets are personal recommendations for you and your content. Capitalize on those—the more you engage, the higher your growth.
Bernie also shared some additional data you should think about. For example, monitor your results regularly and you'll identify which content works and at what times. Find patters and do more of what gives you better results.
Not all platforms work the same either. Keep an eye on your analytics and make sure you understand your audience.
Q5: How important is tweet impressions?
We all like impressive numbers. Perhaps that why most of us get excited at the number of impressions our tweets get. However, as our guest pointed out, just because Twitter showed your tweet to someone does't mean they saw it or even appreciated it. So in a way, impressions is just a vanity metric.
Shares and retweets, on the other hand, make people stop and engage with your content. That's a sure sign of people appreciating what you put out there.
On the flip side, even vanity metrics have a purpose. Like Christine told us, you can use impressions to identify what kinds of tweets get more visibility on Twitter. For example, if you post two tweets at the same time, with the same copy, but one with a banner and the other without, you'll notice a difference in the impressions. That way you can learn which type of tweet works better for future.
Q6: What are some do's and don'ts when reusing content on social media?
Reuse content that's performed well in the past. If you notice any of your posts getting a bit more engagement than usual, it's a sign that people like it and find it useful. Share it again.
When you do reshare content, see that there's enough space between the two. This means share other content and retweets to avoid saying the same thing back-to-back. Jenny has at least 15 tweets between the same content.
Remember, your audience is often global. So if you post a piece of content during midday your time, you're potentially alienating people on the other side of the world. To compensate, schedule posts at regular intervals throughout the day.
If any of your content pieces gets constant engagement, keep sharing them again and again. Just because you've already shared it thrice doesn't mean you should stop. Be careful to change the exact phrasing of the tweet copy and you should be good go!
Smita shared some great don'ts, like—
Posting without verifying your source and facts
Taking credit for someone else's work
Using the same copy word-for-word when reposting
Q7: Why should you optimize your content for a specific social channel?
One of the biggest problems with not optimizing your content is that you end up with a post that's oversized or shrunk on a specific channel. For instance, Twitter's image specifications are different from Facebook's or LinkedIn's. Using the same for all is just awkward and shows you're lazy.
Aside form image specifications, every social channel also has different audiences, interest groups, and content formats. Lance said it well. External links on LinkedIn don't work as well as they do on Twitter. Have a cheat sheet, so you can refer to the requirements easily before posting on a specific platform.
Q8: What are some important things to remember when optimizing your content?
In the previous question we heard about some of the things that could go wrong if you don't optimize content for the platform. So we asked our guest what exactly to do to avoid those problems.
Firstly, don't cross-post. The idea is good—it's worth sharing your content on multiple channels to increase reach. However, you have to do it individually, and change the tone and copy of your post for each. This also includes uploading properly-sized images for each platform. Also, make sure you know exactly how your post will appear live.
If you post videos, find a compelling image that works as the thumbnail for the video. This is the image people will see before clicking to play the video.
For tweets, stick to a maximum of two hashtags. Any more than that, and you risk looking like a spammer. Twitter also recommends two.
Above all, double and triple check every tweet or social post. Don't just type and tweet. Good social media copy is about working and reworking until you perfect it. Our guest suggested saving tweets as drafts on a word processor first so you can revise before sending it out. Typos are the worst, y'all. As a copywriter, I can't agree more.
Well, folks, that's all from me this week. Thanks a lot for reading, and for more insights from our chat with Jenny, take a look at this Twitter Moment that Joana put together.
And if you have some time to spare on Thursday, join us for the next #TwitterSmarter chat at 1pm ET. It'll be our 5-year anniversary chat.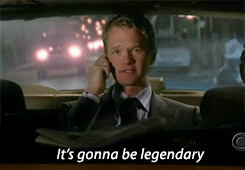 See you there!
---
About me, Narmadhaa:
I write all things—technical and marketing copy to fill the pocket; haiku and short stories to fill the soul. A social media enthusiast, I'm a member of the #TwitterSmarter chat crew, and always happy to take on writing gigs.
Say hello: Personal blog | LinkedIn | Twitter